March's challenge is a tough one. It focuses on finding the origin of your food. With global markets penetrating America's food system, you could be consuming food and other products made in a country thousands of miles away. It will lead you on a wild goose chase.
The point of the challenge is not to stress about finding the answers. I've come into a few roadblocks myself. I have found out that many companies don't really want you to know where your food comes from, and this doesn't sit well with me.
If you are struggling with this challenge, twist it around and make a decision to move forward with as much knowledge on your future purchases as possible. There are many communities, large and small, that support locally grown food and products, and now, thanks to the internet, those resources have been compiled and easily listed for you by typing in your zip code.
I'll admit, the challenge is a little overwhelming. It's not always convenient, you have to do research, and it's much easier to just go to the store. But if you're not up for a little work you probably aren't reading this blog anyway, and if you need the research to back up the value of eating local, fresh food I'd be happy to share that with you. The blessing about these five resources is how easy they make it for you to source local goods. Many of them even offer on-line ordering and shipping right to your door, which takes out a lot of leg work, so to speak.
If you are feeling overwhelmed, my suggestion would be to take it one step at a time. Instead of replacing everything, start with finding a farmers market and commit to buying your produce at the market for the season. Once you're comfortable, move on to switching out your meat with a local rancher, and so on.
To jump over to these websites simply click on their logo.
1. EAT WELL GUIDE | Not only will you find lists of farms, markets, grocers, CSA's, and U-Pick orchards in your area, you can download local guides by major city or by state. This is a great resource when you are traveling. At the touch of a button you can find a local restaurant.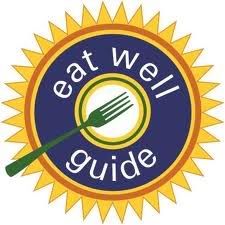 2. EATWILD | This resource lists grass fed meat and dairy suppliers. In most cases you have to pick up the meat at the farm, unless they serve a particular market, and this website lists the ranchers that will ship to you.

3. GREEN PEOPLE DIRECTORY | The Organic Consumers Association lists a wide variety of local goods. Not only can you find food, they list information on health, pets, gardening, events, and clothing. It's a fantastic resource for all things green.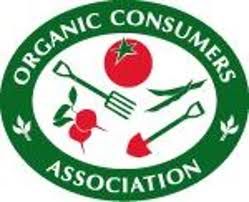 4. LOCAL DIRT | I'm excited to try this new to me resource. They have an app you can get on your smartphone that assists you in finding local vendors. It also allows you to set up alerts when new suppliers are added. For example, if you're searching for a place to pick blueberries you can set up an alert to notify you when a vendor has them to ready.
5. LOCAL HARVEST | This resource has been around for awhile and seems to have the most comprehensive list. Like a few of the other resources you can find much more than food. This is a good place to start if you're looking for farmers markets.
What are some of your struggles and how can we eliminate them? Sustainable food is as close as the community around you. Who knows, you might even meet a new friend.